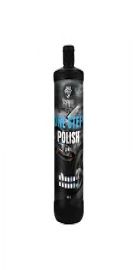 ONE STEP POLISH
Features:
The product combine with clean, polish and protect. To remove slight scrape, running spiral pattern, besmirch and other environment contaminant; It makes outstanding polish effect, vigorous, satin of surface, and increase color on the basis of previous; Safe, suit for any surface of paint, including varnish; Work to assort with machine and hand.
Directions:
1.Shake it well before use.
2.Pour the product on the surface of the paint , If use orbital polishing machine, wipe it on the sponge polishing wheel, use gently pressure when machine works.
3.Cover the part of trace when move the machine,ensure to cover the all paint.
4. Use the towel to wipe it clean after it turns to mist status.